Public Relations: Why it Matters ALL the Time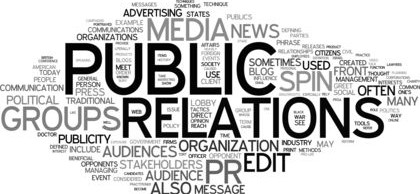 We've all felt it in one way or another: the economy.  Good or bad, and unfortunately mostly the latter these days, we all see the way it impacts our everyday lives.  What I've always found interesting being in the public relations industry for over 12 years is how quickly public relations is cut when companies feel the impact of a poor economy.  Maybe they don't fully understand what public relations is, and so when things get tough, it becomes an easy cut to make.
So, let's make sure there's a clear understanding of public relations.  If marketing is the ability of a company to say they are good and advertising is a platform to deliver that message, then public relations is the process of having others outside of a company, third-parties, say that the company is good.  As it relates to their brand, companies tend to make what people are saying about them as their highest priority.  If they don't, they generally aren't in business for long.
ProActive Communications President Mark Serrano likes to tell the story of how Post cereals cut back on their advertising dollars while Kellogg doubled their advertising budget during the depression, making Kellogg the industry leader for the next 50 years.  In the 1930's, advertising was the most effective way of communicating with people outside of the company.  That should be the mentality with companies in the poor economy today regarding their public relations.  There isn't a more important time for people outside of your company to be saying positive things about you than when things are tough economically.  If you abandon your public relations and lose contact with those outside relationships, you are left playing catch up when a crisis hits,  trying to find influential people that will speak on your behalf.
Companies shouldn't make public relations something they do when times are high.  Relationships with third-parties are not a luxury you can afford only when extra resources are lying around.  They require constant nurturing and attention.  When you need those external friends, i.e., public relations, the state of the economy will not matter: it will be about survival.
Image Credit: MacX
About the author