A large portion of my job is helping our communications team find the best ways to publish the content they've developed for a client. It's not as simple as dropping some text and images into a blog post or page, sharing the link on Facebook and Twitter and calling it a day.
When preparing for an event, like our client's recent major report release, there were so many things to consider: how much to reveal before the launch; where to share; and what will result in the most engagement. I'll break down what worked for us.
Determine the Audience and Social Media Outlets
Figure out who would be interested in the content and where you're most likely to reach them. Are they on Tumblr and Pinterest moreso than Twitter? Should a campaign include Instagram?
Consider what can be shared on these platforms (images, links, video, questions etc.) and be prepared to try them all in order to see what has the most reach and piques the most interest.
Also, Twitter, Tumblr, Instagram, Google+ and, most recently, Facebook all use hashtags. Research which hashtags will best help your audience find your content.
Find Alternatives for Publishing
For this client's report, a graphic-heavy 52-page PDF, we had to find a better way to deliver it to reporters who, in the past, have had trouble downloading a 60 mb file at slow internet speeds while at the report launch.
We decided to create a text-only version for a much smaller PDF, an html version which split the report into 13 searchable pages, and used Flipgorilla — a great mobile-friendly PDF viewer that makes the document very easy to read and flip through.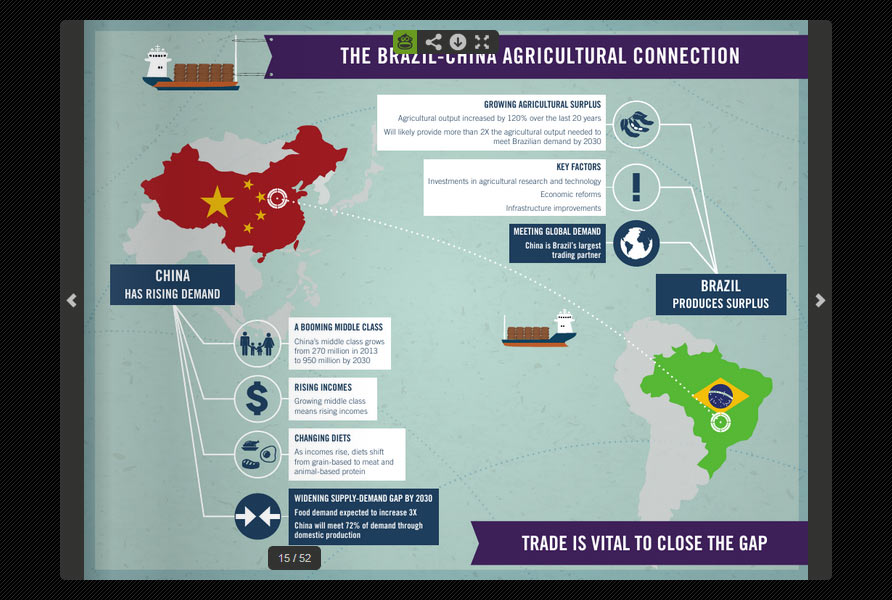 This combination significantly increased visitor interactions with the report and saved us from any download issues this year!
Break It Down
Work with the communications team to decide on what bite-size bits of information would appeal to your targeted audience. Use that to guide your posts.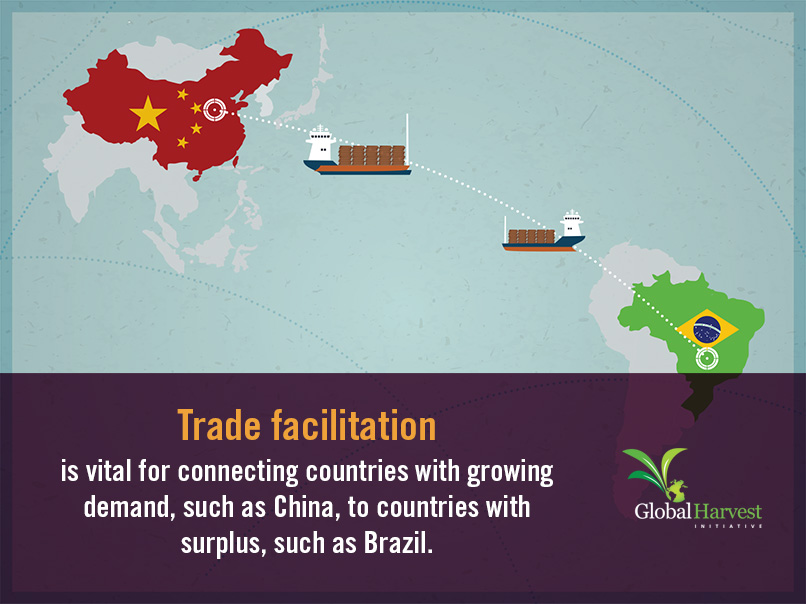 To create awareness around our client's report release we created several graphics using a single photo and a fact from the report to share on Facebook and Twitter, which now embeds images in timelines.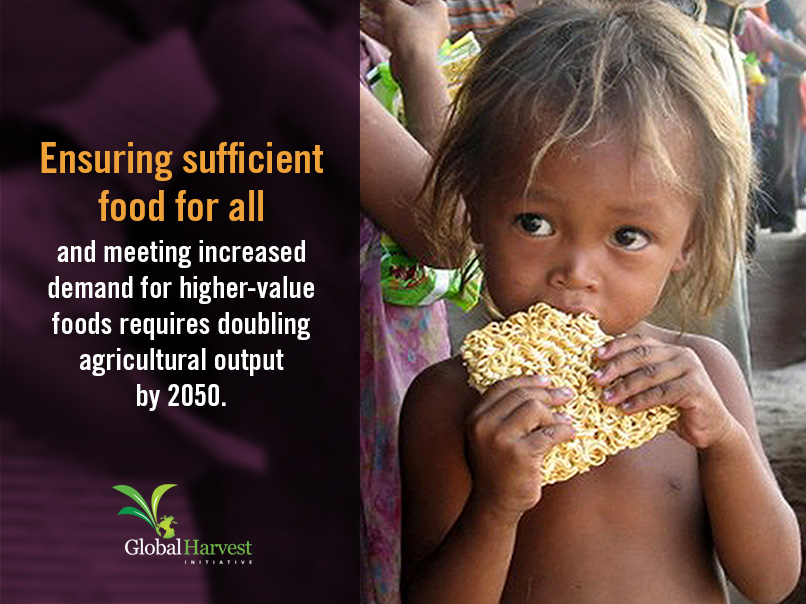 These proved to be extremely effective in increasing engagement on both platforms. Of course the most shared image included an adorable kid.
Make Content Social-Ready
If you're going to share a blog post or page about your content to social, test sharing on the sites you're promoting on.
Facebook
For instance when you share on Facebook, is the title missing or replaced with an ugly URL? Is the description correct? Does the right image show up?
If not, sometimes simply running a URL through Facebook's Open Graph Object Debugger can clear Faccebook's cache and fix the issues.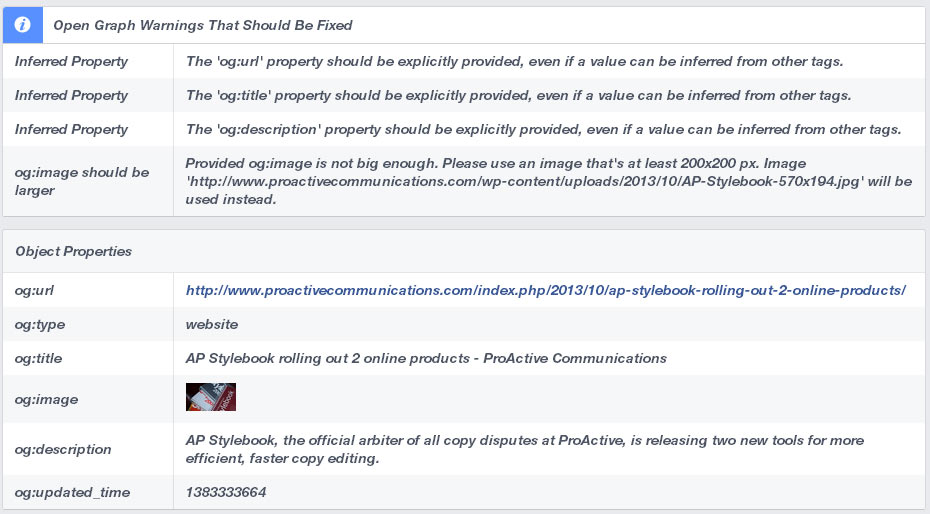 However, if the errors aren't resolved you should alert your webmaster. And if you ARE the webmaster, you need to add Open Graph tags to your website.
Note: It's likely that if Facebook's Open Graph isn't reading your website properly, neither is Linkedin, Google+, etc.
Twitter
Test the Tweet button on your blog post. Does the post title generate properly? Do certain browsers block the button from working at all?
This may mean you need to ditch your current share plugin and try another. Any snags here will prevent people from engaging or sharing your content.
Promote
Don't shy away from the Promote button. $5.00 – $10.00 per post on Facebook can go a long way in helping you actually reach the audience that already Likes your page, as well as their friends.
Are there any other tips and tricks that have worked for you?