Videos Described as "Powerful, No-Nonsense"
The videos are a part of a safety initiative launched by New Jersey Transit and the New Jersey Safety at Railroad Crossings Leadership Oversight Committee, which was convened by New Jersey Department of Transportation Commissioner James Simpson after the tragic deaths of three teenagers in the fall of 2011.
New Jersey Transit approached ProActive Communications to support the rail safety initiative shortly after the incidents.
"ProActive is thankful for the opportunity to support a critical safety program with the real potential to save lives," said Mark Serrano, president and founder of ProActive Communications. "We anticipate that our video productions services will enhance the efforts of New Jersey Transit, and the New Jersey Safety at Railroad Crossings Leadership Oversight Committee, to change the mindset of the public when it comes to rail safety."
In a New Jersey Transit press release, the two videos are described as "powerful, no-nonsense public service announcements spotlighting the deadly consequences resulting from poor choices made at railroad crossings."  Commissioner Simpson said, "We previously revamped our safety campaign to provide a real, first-hand account from those impacted by poor choices made along the track, and these tough new ads take this effort to the next level.  They offer an unmistakable message – stay off the tracks."
The public service announcements will be aired on stations in New York and Philadelphia, and can be viewed by clicking on the images below.
Click to watch, "It's Your Choice," a video also produced by ProActive Communications for New Jersey Transit's rail safety initiative.
Social Media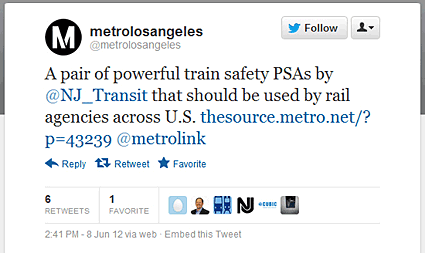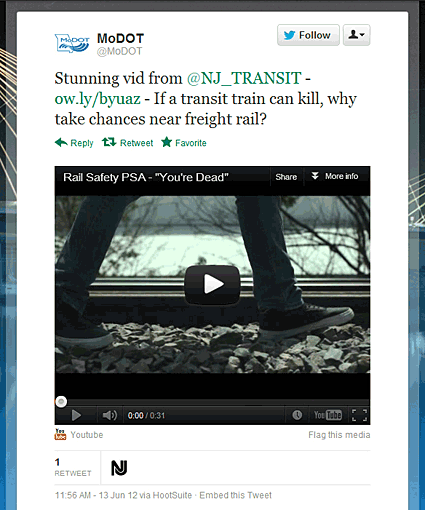 Media